Attention
Kids 15 years old and under must be accompanied by an adult at all times while on the Farm. Thank you.
Video Of Some Of The Fun Activities
Dogs Are Welcome*
*Dogs must be on a leash and owner must clean up after them.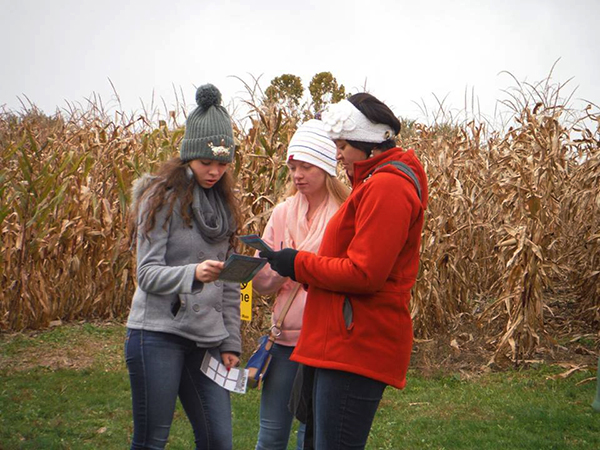 Now Open
This is our 10th year of doing a corn maze and we are going better than ever. Bring your friends, bring the family for a fun fall experience finding your way through the maze. We have several game challenges you can take to make it even more fun. The maze covers a 7 acre area with a total of 3.6 miles of trails. We have two trails through the maze. There is the main trail and a short short trail.
Now Open
Not only can you pick great pumpkins from the Pumpkin Patch, you can have fun with the Corn Cannon and Pumpkin Chunkin. Use of our corn cannons to shoot ½ ears of corn at our talking targets or use one of our giant slingshots to hurl pumpkins at our talking targets. Hit the mouth of our pumpkin target and get 2 more pumpkins to sling.
Challenge the rest of your group to a little friendly competition and see who has the best aim.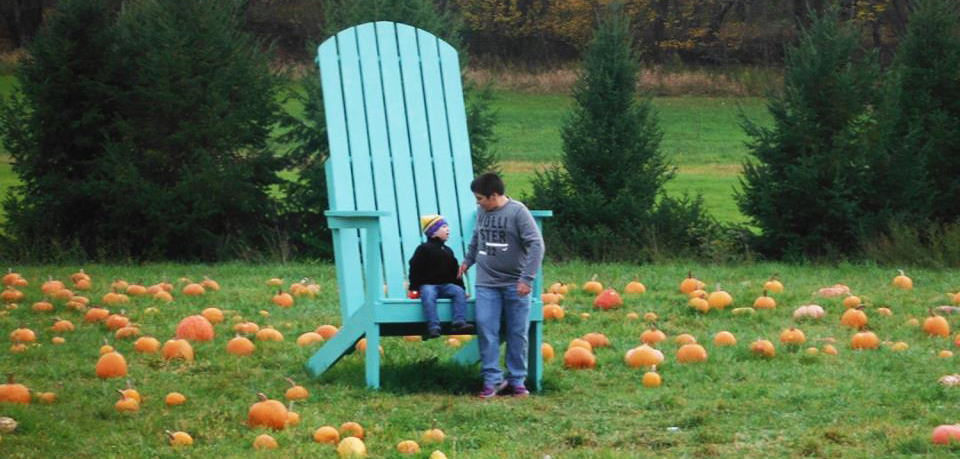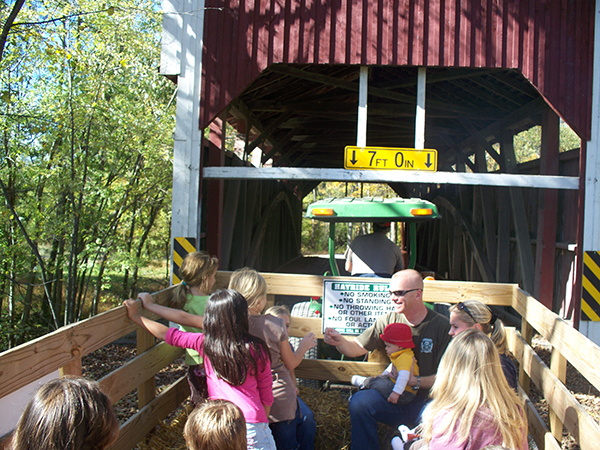 Opens September 17th

Enjoy a half an hour hayride on the country roads near the farm, the ride includes a trip over a historic covered bridge.  We try to get this open as early in the season as possible. This year we hope to be open by September 17th. Please check Facebook or call the shop to check the status of the hayrides prior to coming to the farm. The first hayride of the day will go ½ hour after the maze opens and the last one of the day will depart up to 10 minutes after all other attractions close.  Departure times will be totally at the driver's discretion.  All riders are asked to refrain from using flashlight and flash photography while doing the hayrides.
Prices 13 years old and older $5.00
Kids 5 to 1 years old $3.50
Kids 4 & under are free.
We will not run the hayride in the rain or with the threat of rain or in heavily foggy situations.

Get the kids away from the video games and have a memorable family day at Kohls Stony Hill Tree Farm. When you take the Corn Maze challenge, you get to play any of the over 50 cool and challenging outdoor games.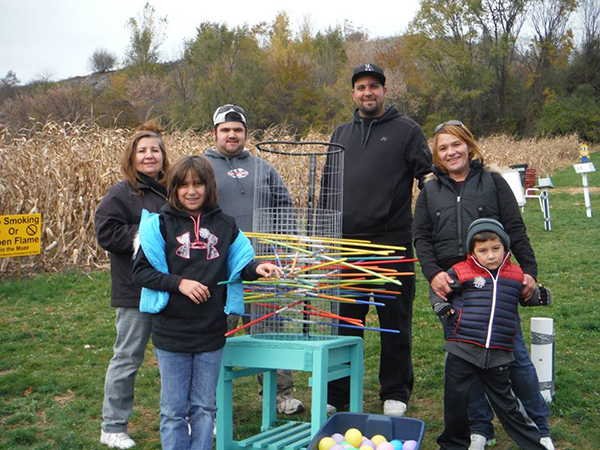 Ugly Ornaments Sale
November 6 – 19
Each year our employees choose at least 60 ornaments in our store as our ugliest ornaments.  Shoppers will not know what ornaments have been selected as our ugliest ornaments.  When anyone purchases one of the designated Ugliest Ornaments, at check out they will get 30% off their entire purchase excluding Crafter Items. Once the ugly ornament has been purchased, it will be removed from our ugliest ornament list.
Santa Arrives
Watch Facebook for dates and times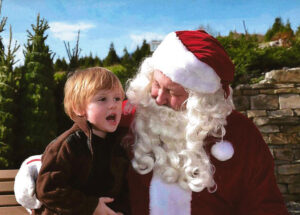 3319 Mexico Road
Milton, PA 17847

Christmas Shop Open Daily
8am - 4pm now - Sept. 7
Oct. thru Nov 5 Mon. - Wed.. 8am till 4pm Thurs. 1pm - 8pm Fridays 12 till 9pm Saturdays 10am till 9pm Sundays Noon til 8pm
Nov. 6 thru 12 8am - 4pm Nov. 13 thru Dec. 23 Mon. - Sat. 8am - 8pm Sunday 9am - 6pm Closed Thanksgiving Day
Christmas Eve 8am till 6pm Closed Christmas Day
After Christmas Hours Dec. 26 - 31 8am - 4pm
Off Season Open By Appointment
Corn Maze Opens
Sept. 15 Thru Nov. 5th Veterans Go Thru For Free In September
Corn Maze Hours For Sept.
Fridays 3 till 9pm Saturdays 11am till 9pm Sundays Noon til 8pm
Corn Maze Hours For Oct. - Nov. 5
Thursday 4pm - 8pm Friday 3pm - 9pm Satuday 11am - 9pm Sunday Noon- 8pm
Dog Day in the Maze Sept. 17 & Oct. 8 Noon till 8pm
Howl At The Moon In The Maze Sept. 29 & Oct. 27 Maze Open till 11pm
Columbus Day In The Maze October 9th 11am - 8pm
Dancing In The Maze October 13 7pm - 10pm Maze Open Regular Hours
Trick Or Treat In The Maze Oct. 28 Reg. Hours Everyone Gets A Treat
Hayrides Run
Sept. 16 thru Nov. 5 Call For Departure Times
Corn Cannon, Pumkin Chunkin, & Pumpkin Patch Open
Sept. 16 thru Nov. 5 1Check Our Facebook Page Or Call For Open Times