Attention
Kids 15 years old and under must be accompanied by an adult at all times while on the Farm. Thank you.
Pumpkin Patch
Shoot half ears of corn at our talking targets with the Corn Cannon. See how good your aim is or you can challenge your friends for a little competition. Try your hands at pumpkin chunking.  Our Pumpkin Chunking slingshot can hurl pumpkins amazing distances while you try to hit the targets in the field.
The fee for the Corn Cannon is .50 and for the Pumpkin Chunkin is .75 a shot. Choose from hundreds of great pumpkins in our Pumpkin Patch. Pumpkins are pre-priced.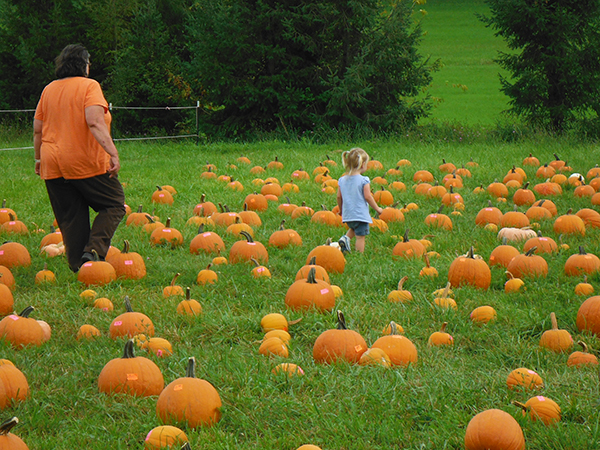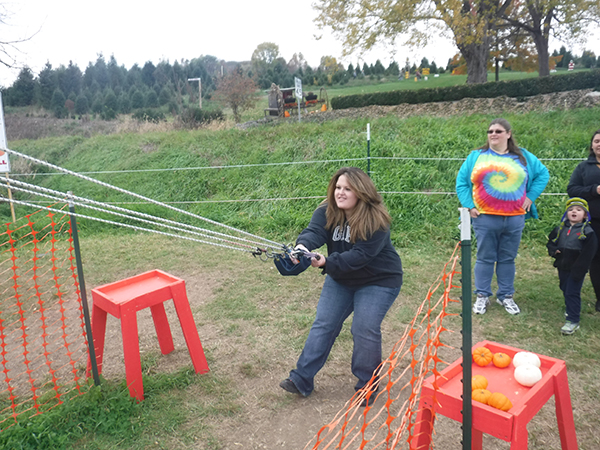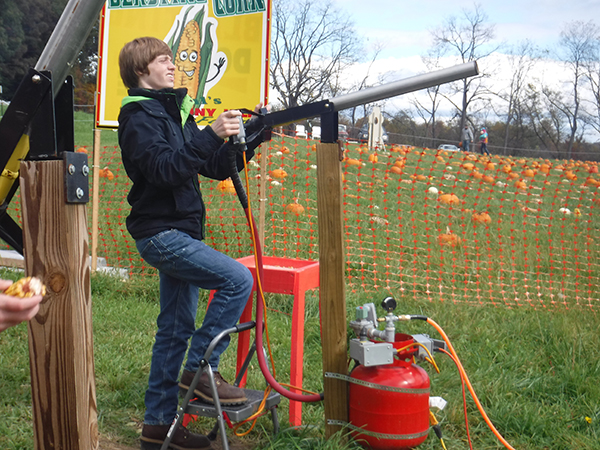 3319 Mexico Road
Milton, PA 17847

Christmas Shop Open Daily
8am - 4pm now - Sept. 7
Oct. thru Nov 5 Mon. - Wed.. 8am till 4pm Thurs. 1pm - 8pm Fridays 12 till 9pm Saturdays 10am till 9pm Sundays Noon til 8pm
Nov. 6 thru 12 8am - 4pm Nov. 13 thru Dec. 23 Mon. - Sat. 8am - 8pm Sunday 9am - 6pm Closed Thanksgiving Day
Christmas Eve 8am till 6pm Closed Christmas Day
After Christmas Hours Dec. 26 - 31 8am - 4pm
Off Season Open By Appointment
Corn Maze Opens
Sept. 15 Thru Nov. 5th Veterans Go Thru For Free In September
Corn Maze Hours For Sept.
Fridays 3 till 9pm Saturdays 11am till 9pm Sundays Noon til 8pm
Corn Maze Hours For Oct. - Nov. 5
Thursday 4pm - 8pm Friday 3pm - 9pm Satuday 11am - 9pm Sunday Noon- 8pm
Dog Day in the Maze Sept. 17 & Oct. 8 Noon till 8pm
Howl At The Moon In The Maze Sept. 29 & Oct. 27 Maze Open till 11pm
Columbus Day In The Maze October 9th 11am - 8pm
Dancing In The Maze October 13 7pm - 10pm Maze Open Regular Hours
Trick Or Treat In The Maze Oct. 28 Reg. Hours Everyone Gets A Treat
Hayrides Run
Sept. 16 thru Nov. 5 Call For Departure Times
Corn Cannon, Pumkin Chunkin, & Pumpkin Patch Open
Sept. 16 thru Nov. 5 1Check Our Facebook Page Or Call For Open Times